US media have found Bliss Mobil. Several websites have written articles the last few months featuring Bliss Mobil. Want to know what they thought about Bliss? Please find the links to the articles below.
Blessthisstuff
'Blessthisstuff – Stuff we drool about' writes about the latest, coolest stuff. Bless focuses on the uniformed and thus affordable models Bliss created fit for all types of trucks:
http://www.blessthisstuff.com/stuff/vehicles/misc/bliss-mobil-expedition-vehicle/.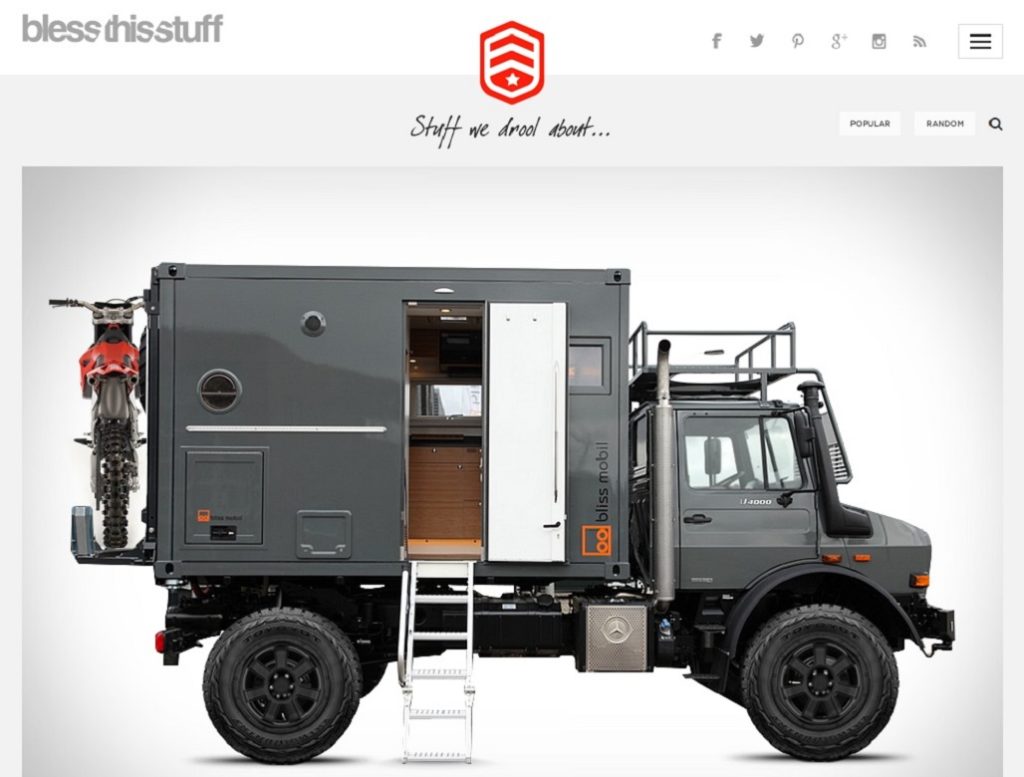 CO.DESIGN
'CO.DESIGN' writes about the intersection of business and design. In its article of Bliss Mobil the website emphasizes our beautiful design and self-sufficient, independent units:
https://www.fastcodesign.com/3068153/heres-the-perfect-tiny-home-for-riding-out-the-end-times.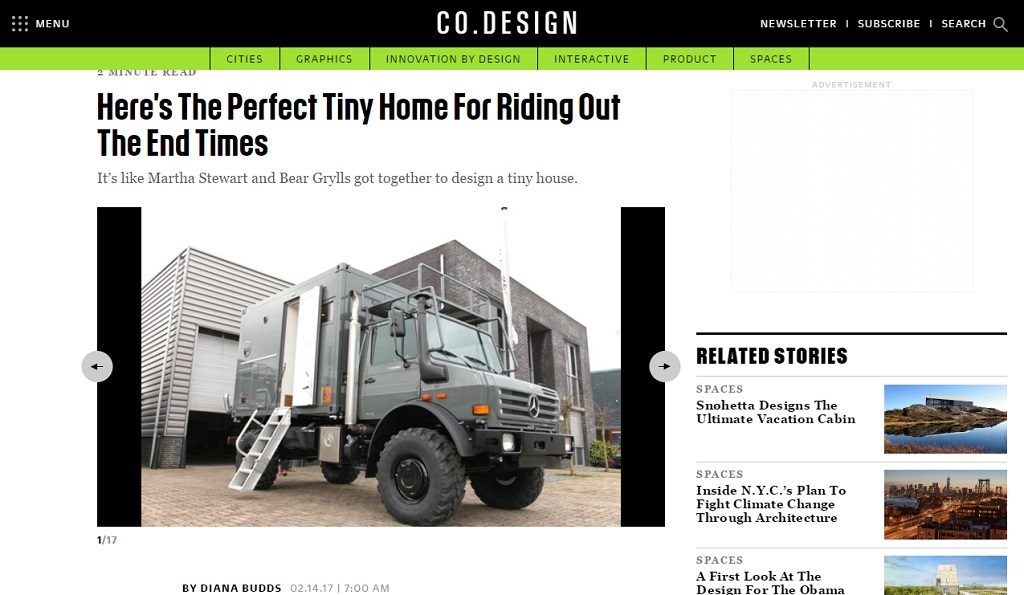 HiConsumption
Lifestyle magazine HiConsumption caters to men and is written by influential tastemakers. In its article it states Bliss Mobil as being the ultimate adventure mobile and highlights the extreme durability of a Bliss unit:
http://hiconsumption.com/2016/10/bliss-mobil-expedition-vehicle/.